↳ Project page: crisisthealbum.xyz
↳ Twitter: @crisisthealbum
Introduction
The Story [Season 00]
Process
Introduction
In its most basic form, Crisis is the debut album of Valentin Hansen, co-produced and released by Killing A Friend. In a broader sense, Crisis is an ongoing multi-media, multi-level experiment that explores alternative ideas for the distribution and exploitation of musical works. It is the journey of an album that defied the dominant structures of its system in order to break new ground.
This project aims to align releases ↔︎ value ↔︎ community into one common narrative. Read more about the process below.
The Story [Season 00]
One year ago the journey of Crisis began with the release of Crisis (The Worthless Album). What was been planned as a traditional release, changed due to a pivotal decision.
The album was cut into 30 pieces, each 29 seconds long. Since a stream only starts counting after 30 seconds of playtime, it can't collect plays or earn any revenue, no matter how much it's listened to. The value of this album is 0.000$
Ultimately, this is the only way to choose one's own value in the current system of being patronised by a pro-rata system (streaming) of big tech and major labels. By releasing an album this way, it reveals quite the imbalance and absurdity of the music industry's current monetisation model and asks if centralised platforms should define the value of art according to a demand-supply calculation. Or, instead, shall creators regain complete control over the value they create.
"Valentin Hansen released an album in a way that's never been done before. In doing so, he highlighted the unprecedented shift in how music is being made as a direct result of the rule."
— Brian Harrington, The Album That's Worth Nothing
No matter how many of the industry tricks we utilised, we ended up in a zero-sum game.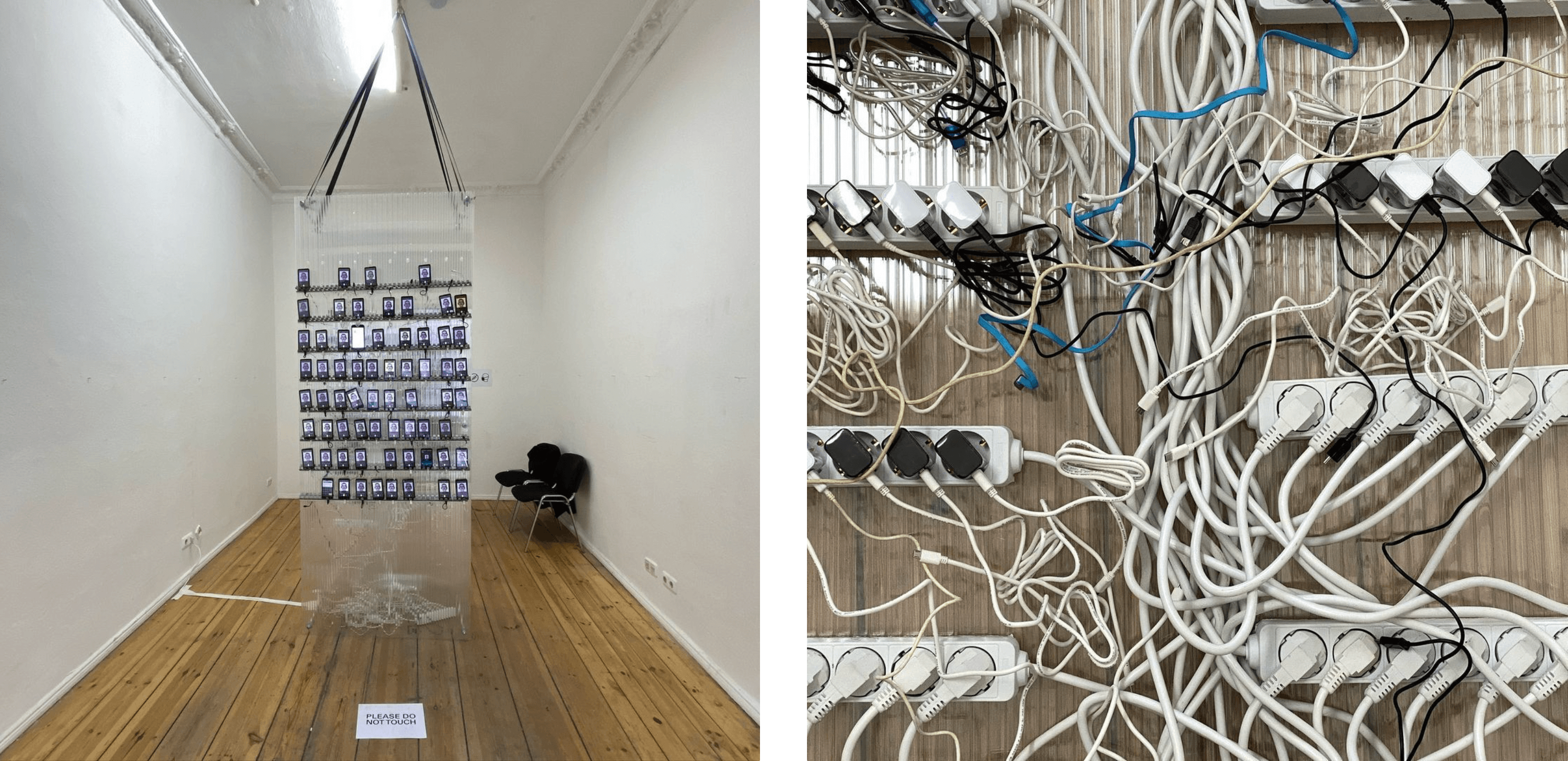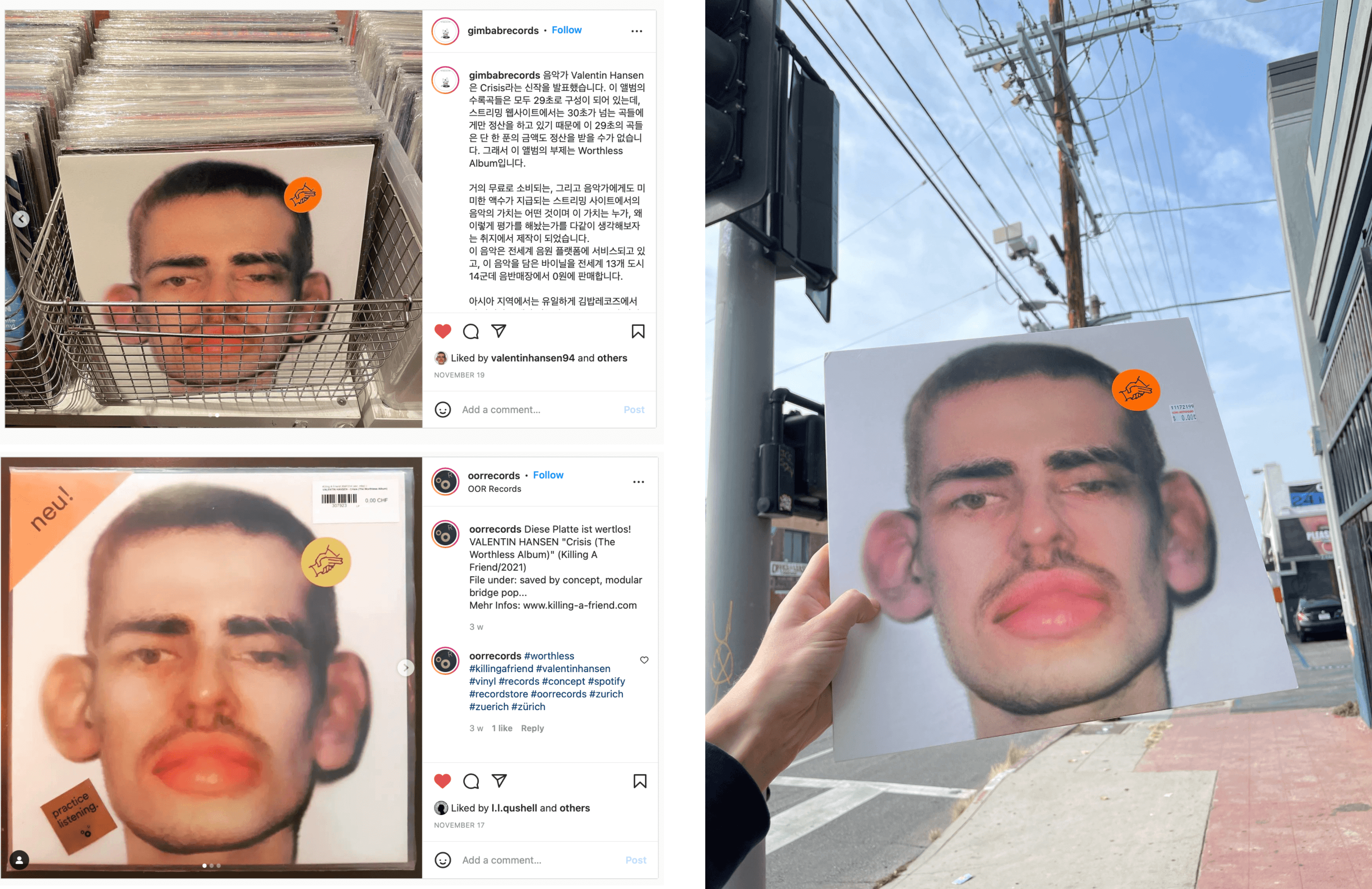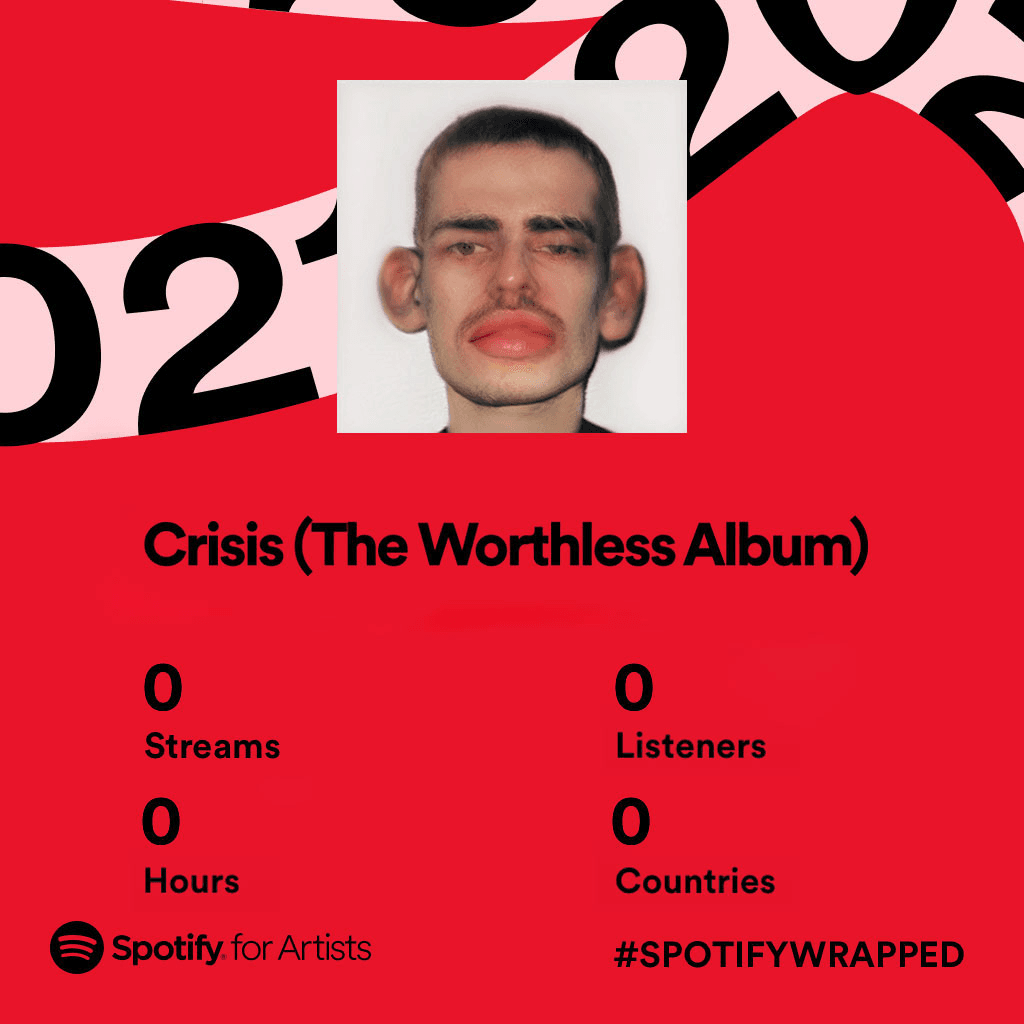 Process
Crisis (The Album) will now embark on a multi-level journey to be transformed and have its monetary and cultural worth evaluated by the community. To put it more simply, we will distribute ownership of Crisis during 9+ seasons.
Therefore, the original album was minted as one piece of music on Catalog.
Ownership of this NFT will be represented by each season's tokens (editions of NFTs), with 50% of the shares being transferred within the first nine seasons. Additionally, each season represents the album in its current form. As seasonal NFTs are collected, the album starts to change visually, sonically, & experientially until that particular season sells out.
Upon sellout, a new season unlocks, shape- shifting the album once more and unlocking further experiences, products, visuals, etc.
The remaining 50% will be allocated in season 10. This way—when the album becomes the most expensive work of music ever sold—it'll be fully owned by the community that helped it reach this status.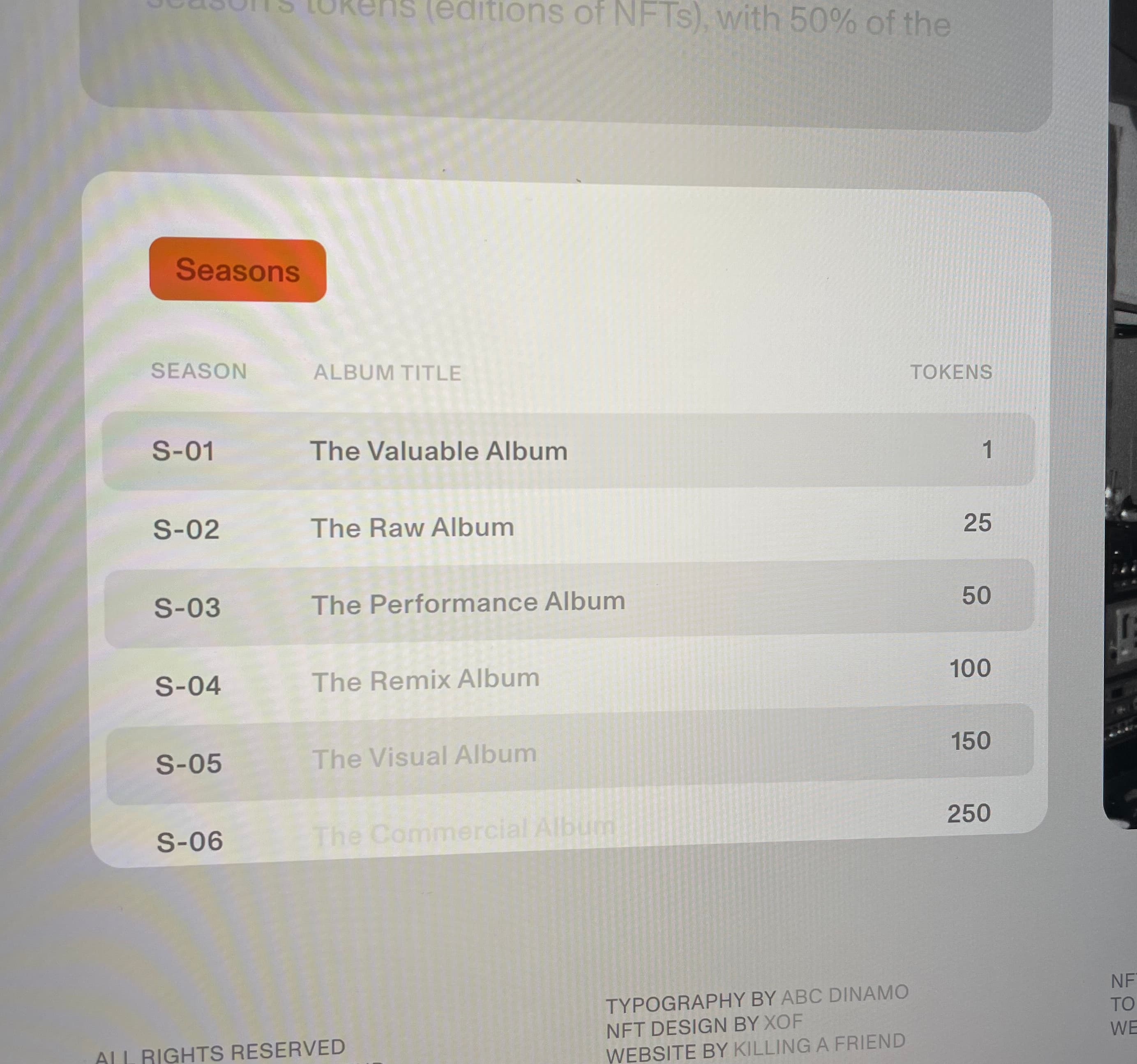 The journey will continue as long as people keep unlocking the next chapter. Season NFTs will be sold in the form of editions on Mirror.
Seasons
The journey will be split into 9+1 defined seasons as listed below:
↳ Season 01: The Valuable Album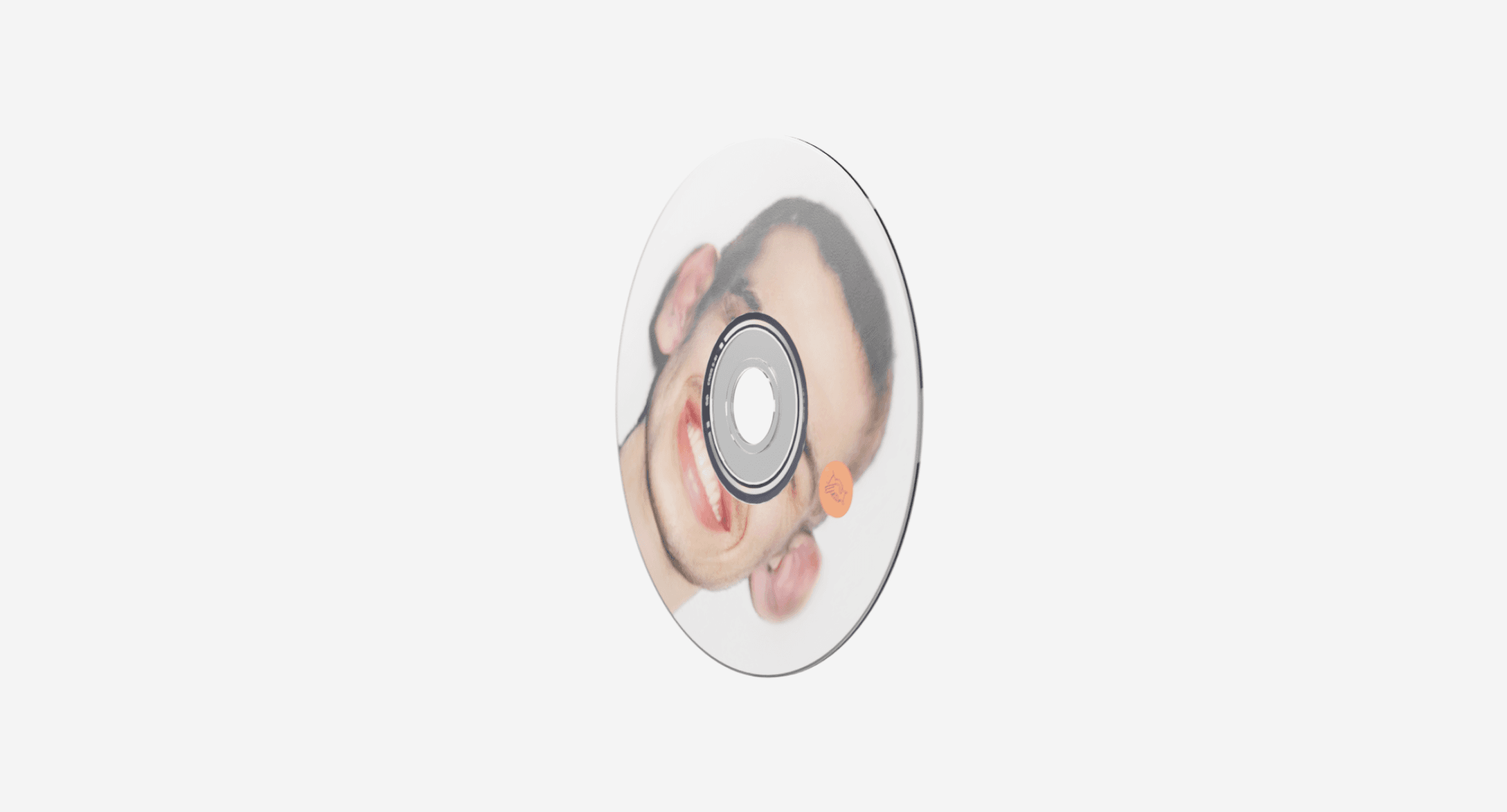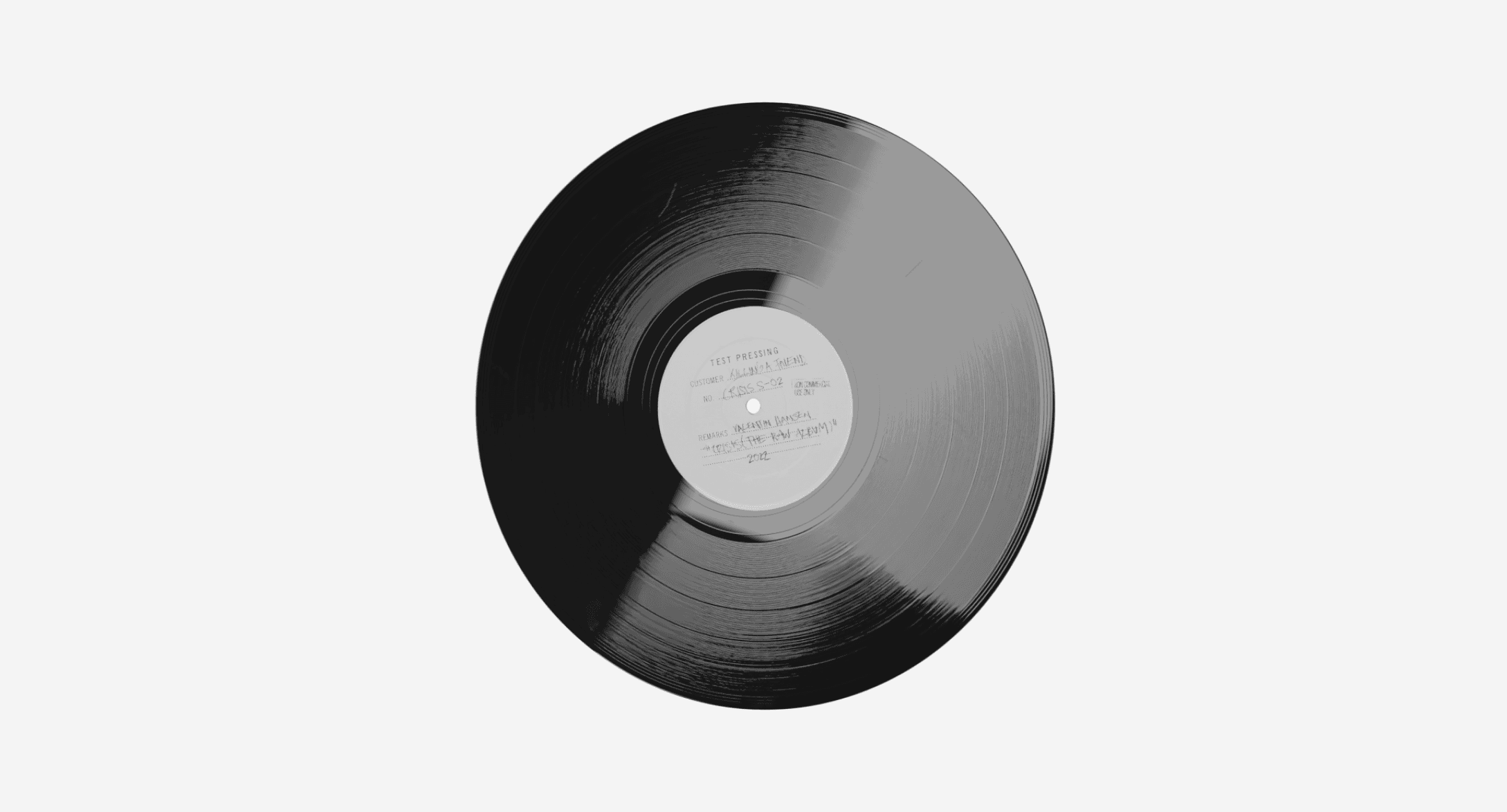 Season 03: The Performance Album
Season 04: Remix Album
Season 05: The Visual Album
Season 06: The Commercial Album
Season 07: The ________ Album
Season 08: The ________ Album
Season 09: The ________ Album
Season 10: The Most Valuable Album